Moving is as stressful to some folks as a major illness or the death of a loved one, according to the Health Status website. If you're in the process of moving right now, you may be nodding your head in agreement. The good news is there are some steps that you can take to alleviate some of the stresses related to moving. Aside from packing as soon as possible and gathering up an assortment of boxes, you can order meals for delivery. Companies like Munchery, Freshly, and Veestro offer some yummy heat-and-eat options. Here are four reasons why you should invest in a meal delivery program before, during, and after your move.
1. Meal Delivery is Budget Friendly
If you're concerned about being able to afford a meal delivery program, some of the healthiest meal delivery plans are also the most economical. Veestro offers a 21-day kickstart program for under $130.00, which includes up to three meals a day. Munchery offers memberships for less than $9.00 a month. Freshly has four-, six-, nine-, and twelve-meals-per-month, starting at just over $12.00 a meal. Or if you're sure which company to go with, start your search at BoxedMealz: this site allows you to sort and review meal delivery sites to find the best options for you in terms of menu, frequency of delivery, and price. Check the BoxedMealz twitter feed for latest promotions.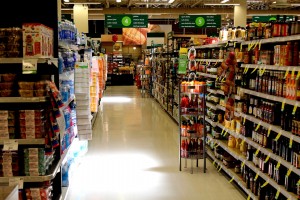 2. Less to Pack and Unpack
Forbes recommends purging the stuff that you won't use to cut down on the stresses you feel when you're moving. Along these lines, if you eat up most of the food in your fridge before going on a meal delivery plan and then throw out what you won't eat, you won't have to pack those items. (This stands to reason.) However, if you add a meal delivery plan to this equation, it prevents you from having to stock up on stuff that you'll have to move later.
Just order the meals when you need them and keep your refrigerators in your old and new places empty. This allows you to clean the fridge you're leaving behind and stock the fridge in your new place once you're completely moved in. No worrying about food going bad in the interim.
3. Allows You to Clear the Calendar
Another way to rid your move of some of the stress is by clearing your calendar of chores. You can do things like get a babysitter for some of your heaviest moving days or take some days off from work to allow you more time to move. And if you order meal delivery, you can take not only cooking but also grocery shopping off your to-do list for a time.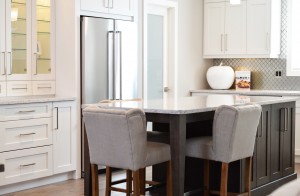 4. Move Kitchen Stuff Earlier
Usually, you pack the kitchen and bathroom items last because you'll be using these rooms up until you're moved. Getting a meal delivery plan allows you to pack up the heavy-duty kitchen stuff and just keep a few items in your old place like the microwave, a few dishes, and the dishwashing supplies. The rest can go into your new place to be set up for you. The stuff that stays until the last minute should fit into your backseat.
Final Thoughts
Moving can cause you an enormous amount of stress. While some moving-related stress cannot be eliminated, there are ways to mitigate it. Getting a meal delivery membership is one of the most practical ways to reduce your moving anxieties. Plenty of economical heat-and-eat plans exist that allow you to clear some chores off your calendar, while still allowing you to eat healthy in the process.